PowerMate and Safety
Your PowerMate is a Piece of Personal Protective Equipment.
No manual lifting required, PowerMate does 100% of the lifting.
Independent research finds PowerMate requires 87% less effort for the operator than a conventional hand truck.
Proven to reduce injuries and lost work days due to repetitive strain or fatigue.
Get injured workers back on the job sooner on modified duty using a PowerMate.
Lower Workers Compensation premiums.
The U.S. Department of Labor quotes $29,000 (2004 dollar figures) as the average cost of a single lost time injury (direct and indirect costs).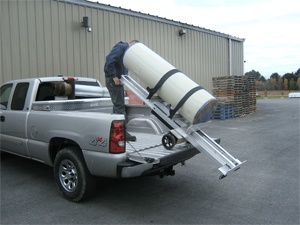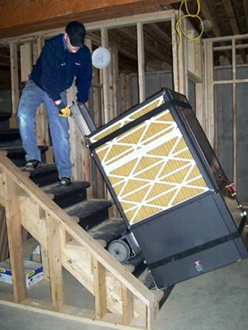 All Powermate Stair Climbers have the ability to lift loads on and off trucks or skip broken or damaged stairs - try that with a regular hand truck!